Hard case with magnets that can be selected according to the size of items
BANECHO S / L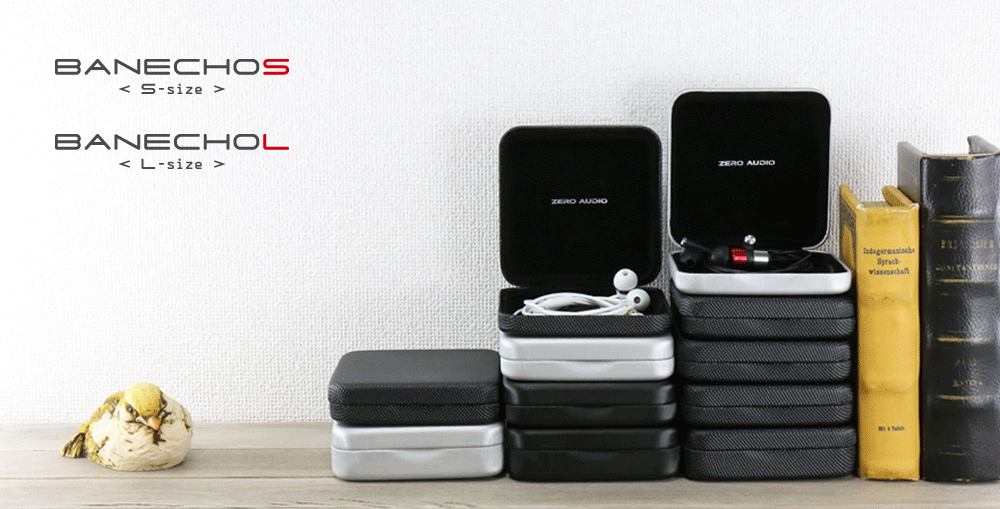 Stacked collection by Strong magnet inside
Here comes the second release of BANECHO, the popular earphone case.Two sizes, S "BANECHOS" and L "BANECHOL" are available, which only difference is each height. Two sizes have same 3 patterns of color variations. Square and Simple, a Minimal design. Choose a suitable size with your favorite earbuds.
Outing with your favorite earbuds put in the case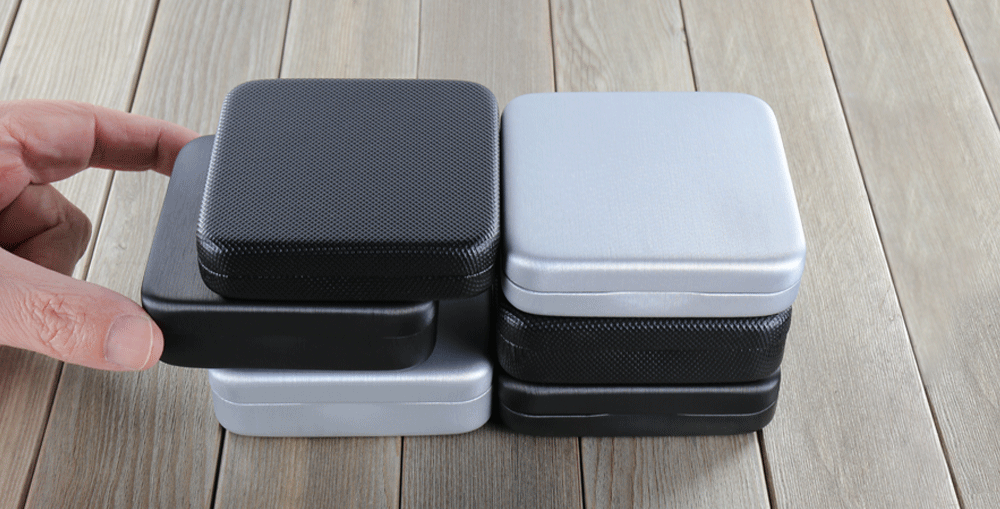 That's tight! Displayed on steel furnitures by Strong Magnet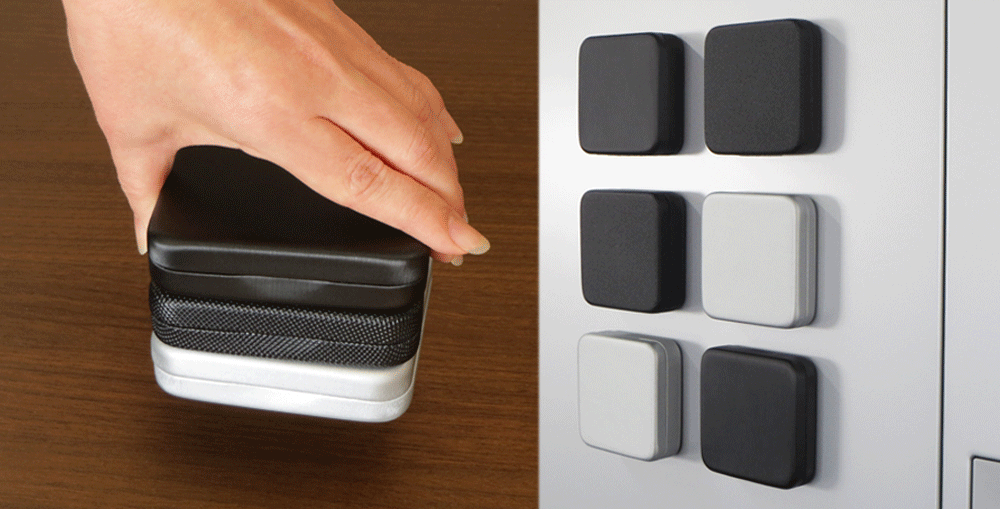 Like an interior gadget appressed to metallic furnitures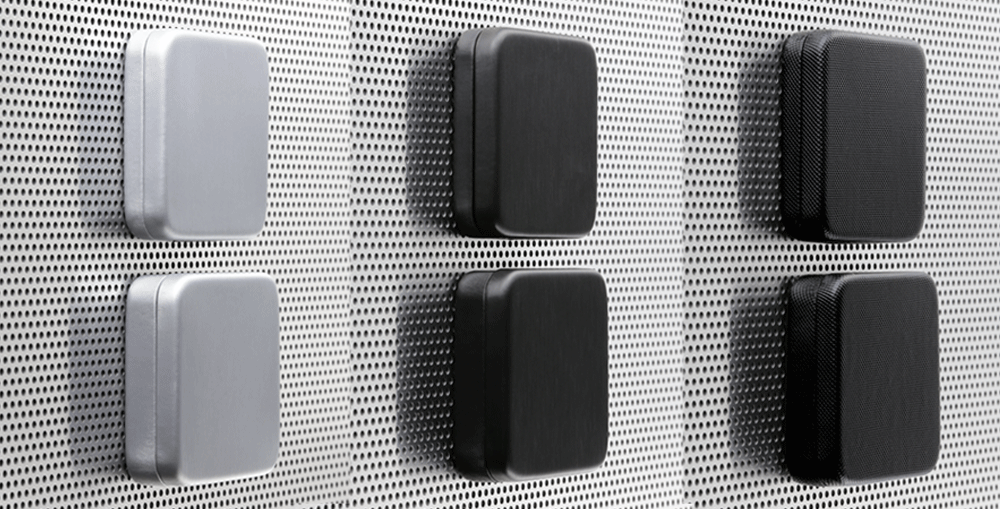 LINE UP
BANECHOS (S-size)
MESHED BLACK
ZA-BNS-MBK
4930393700842
BANECHOS (S-size)
HAIRLINE SILVER
ZA-BNS-HSL
4930393700828
BANECHOS (S-size)


HAIRLINE BLACK


ZA-BNS-HSL
4930393700835
BANECHOL (L-size)


MESHED BLACK


ZA-BNL-MBK
4930393700873
BANECHOL (L-size)


HAIRLINE SILVER


ZA-BNL-HSL
4930393700859
BANECHOL (L-size)


HAIRLINE BLACK


ZA-BNL-HBK
4930393700866
SIZE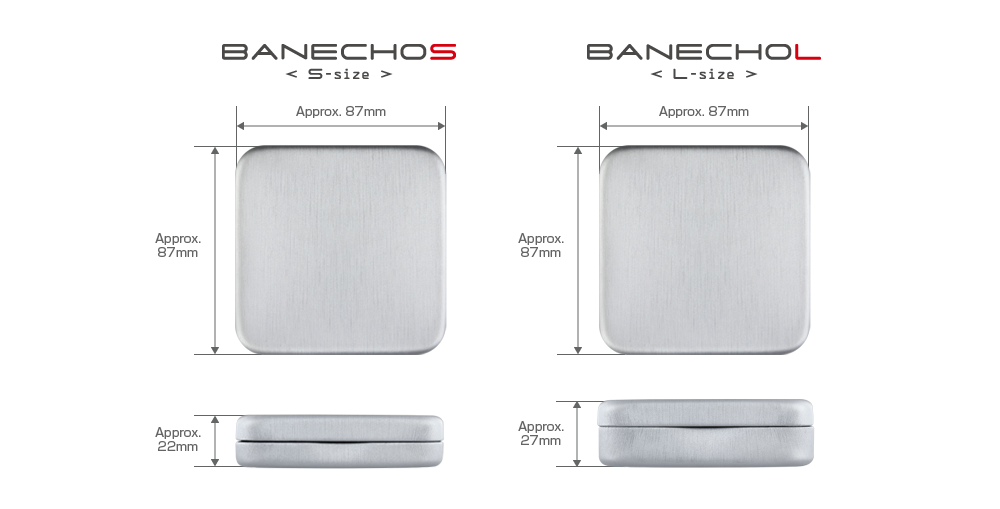 【 Precautions for use 】※Read before use
●The strong magnetic fields of this product can damage item such as floppy disk, computer monitors, credit cards, bank cards, computers and other data carriers, mechanical watches. Keep this product out of them.
●Pace-makers may be damaged in the presence of a strong magnetic force. Do not use this product if a pace-maker or other electrical body implant is in use.
●Keep magnets away from electronic devices such as Bluetooth products; if a strong magnet is placed close to an electronic device, it may affect its measuring gauge or circuit, resulting in a failure or accident.
●This case has a strong spring hinge. To avoid a risk of damage, break and injury be careful not to squish your hands, fingers, and your earbuds inside when to open and close the case.
●Use and store BANECHO/BANECHOS/BANECHOL not near by children to avoid a risk for squishing hands or fingers.
●Note that not all earbuds can be suitable for BANECHO/BANECHOS/BANECHOL, such as earbuds/IEMs with large bodies.
●This product can result in aged deterioration gradually.
●We neither assume nor accept any liability for accidents, troubles or direct/indirect damages resulting from the handing, use, loss or damage of this product.
●KYOWA HARMONET LTD. excludes all liability for loss of data, loss of profit, or any loss or damage suffered by you or any third party, whether those damages are direct, indirect, consequential, special, or incidental, as a result of using these products.

※This product is subject to change without notice.
※Graphical content may not present the actual color of this product.
<These contents are as of Feb, 2017.>
◇This product is available in ZERO AUDIO authorized sellers only.