Composite reinfored body with carbon + aluminum
CARBO TENORE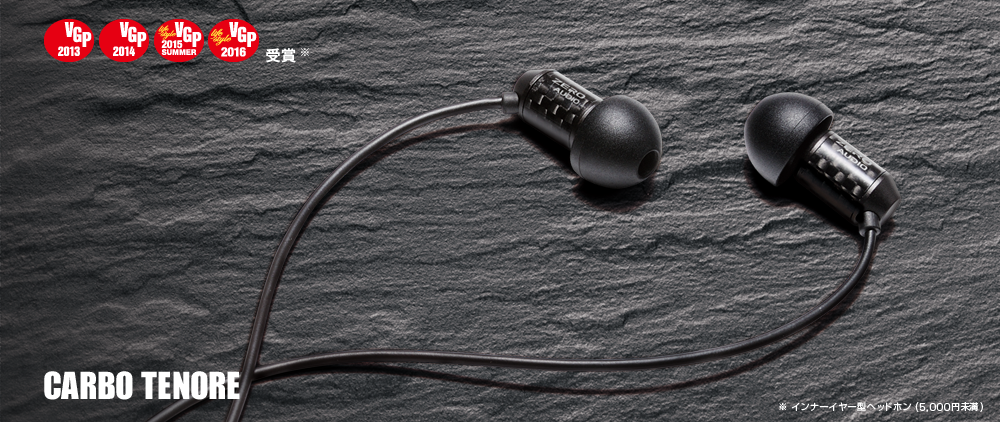 Expressive and balanced bass sound through real carbon fiber
Tight and well-balanced sound is actualized by the Φ5.78mm ultramicro driver unit that excels at playing an espressivo middle – low range. Excellent sound-insulating and excellent fit are included in the spec as well. Much softness and comfort touch feeling of cable are so important , and also OFC(oxygen free copper) that enables a transmission of pure and clear sound sources by its small transmission loss is adopted for a cable conductor. "Anti-entanglement slider" with L/R identification dots that prevents earphone cord from getting entangled and reduces touch-noise/rubbing sound between clothes and cord gets enhanced its retentiveness and comfortability.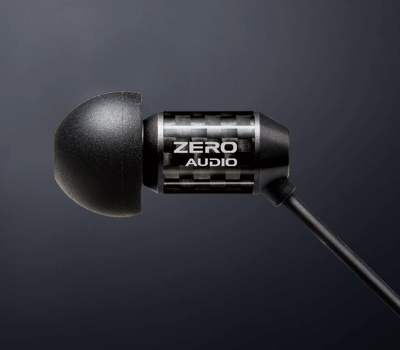 Carbon + Aluminum housing
Composite reinforced body with Carbon fiber + Machinning Aluminum, that is light, high – strongth and has a good damping performance, damps an unnecessary resonance and enhances a performance of the speaker maximally.
φ5.78mm Ultra micro driver unit
Tight and well-balanced sound is actualized by the ultramicro driver unit that excels at playing an espressivo middle – low range.
Flexible cable
Flexible cable with OFC (Oxygen Free Copper) which enables a transfer of the pure sound source with minimum loss.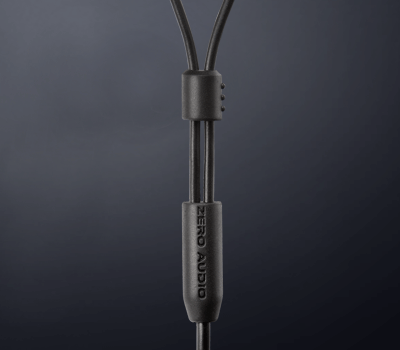 Cord slider with Three-point identification dots
The original cord slider with Three-point dots is attached on the product.
L : Left and R : Right logo marks are placed on each earphone body for a easy confirmation, and Three-point dots on the cord slider also help L/R recognition by fingers. Displacing the slider at the bottom of earphone bodies gives a comfortable identification of L/R by fingers before use.
Position adjustment of the slider moving up and down controls is effective to reduce rubbing or touching noise from the cable.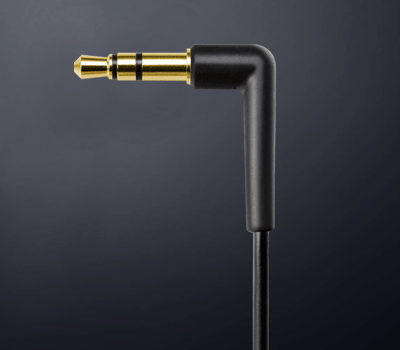 Clear transmission of a sound source through Flexible cable
High-purity OFC (Oxygen Free Copper) which is used for the cacle conductor prevents a degradation of sound minimizing a loss of signal transmission from a music player to the headphones. And the stereo mini plug has L angle shape which has a superior utility and durability.
Product Specifications
Type
Dynamic
Plug
3.5mm Gold-plated L-type stereo mini plug
Code
OFC Cord 1.2m [ Y-type ]
Weight
3.2g ( without cord )
Sensitivity
102dB/1mW
Frequency Responce
8Hz〜24,000Hz
Maximum input
150mW ( IEC standard )
Impedance
16Ω
Accessories
Silicon earpiece : S・M・L ×2 ( M size is attached. )
Carrying Bag
Warranty period
1 year
Specifications and product appearance design are subject to change without prior notice due to continual improvements.
◇This product is available in ZERO AUDIO authorized sellers only.