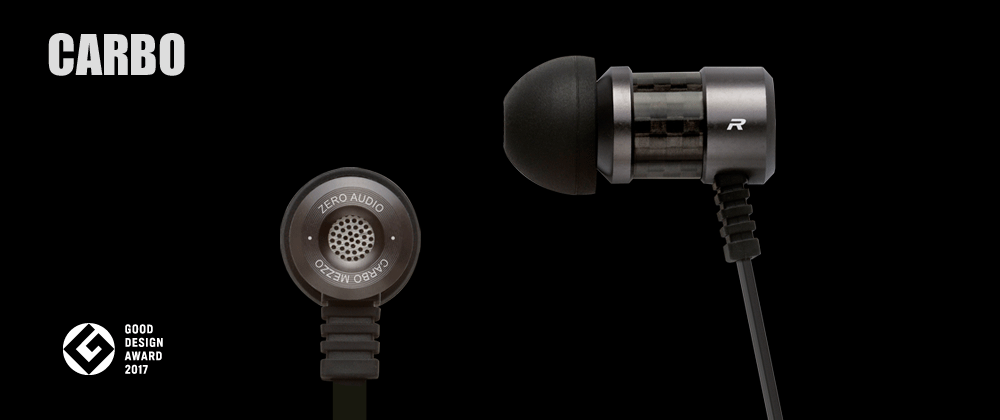 CARBO is series of inner-ear stereo headphones that have a composite reinforced body "Composite Housing"with Carbon fiber & Machined Aluminium which are high-strength and have a good damping performance. Placing real carbon fiber with beauty by its plain-weave into the central of the body reduces an unnecessary resonance oscillation and enhances a performance of the speaker maximally. Contrast of meticulous and distinct carbon fiber material and black color provides elegant and relaxed charm raising it to greater ranks with luxurious feeling.
ZH-DX210-BT
ZH-DX200-BT
Carbon + Aluminum body
M-DOCK system

M-DWX20-CD

DUOZA with Real carbon housing
New concept " i shape " design with
New excellent wearing touch

ZH-DX240-CI

Newly developed ultra-small driver and " slant in " a new wearing touch reproduces Hi-res sound livelily.
Composite reinforced body by real carbon fiber + aluminum


ZH-DX220-CM

Composite reinforced body by real carbon fiber & aluminum plays powerful and thick bass sound.
Carbon + Aluminum
Rich Deep Bass model with Dynamic Shape

ZH-DX210-CB

Deep bassy model mounted with 8.5mm dynamic driver unit.
Carbon + Aluminum
Superior Bass model with Ultracompact housing

ZH-DX200-CT

Compact bassy model mounted with 5.78mm ultra-micro driver unit.